5 tags
3 tags
AIGA | Webcast: What comes next after school? →
Join this complimentary webcast with Ethan Bodnar to learn key tactics for making the jump from design student to design professional.
3 tags
5 tags
10 Secrets to Eye-Popping Package Designs -... →
10 Secrets to Eye-Popping Package Designs. It's what's on the inside that counts. Except in marketing, where a flawed package design can ruin even the best products backed by the slickest ads. We recently shared with Advertising Age Magazine 10 secrets to creating stand-out packaging design.
3 tags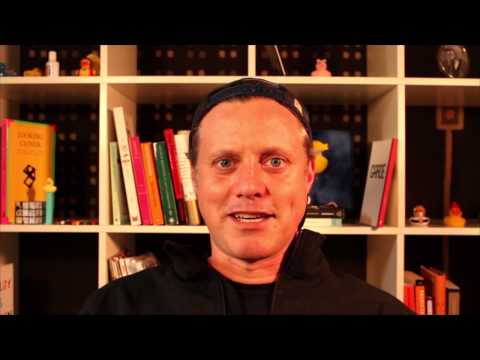 2 tags
Why Artists Will Be the Next Business Leaders |... →
Reena Jana from Frog Design talks to John Maeda, head of the Rhode Island School of Design, about his belief that more art-school grads might start taking their skills to business. Here's Maeda's TEDGlobal talk: http://www.ted.com/talks/john_maeda_how_art_technology_and_design_inform_creative_lea…
2 tags
Brilliant Words Of Advice From 14 Great Graphic... →
It's late in the day, you've been working on a project for weeks, and you're stumped. The client meeting is in hours, and you've got tons of ideas, none of which seem to be quite right. Then, self-doubt creeps in: What made you think you could do this in the first place? Did [insert design great here] have creative blocks?The short answer is yes. The difference is that all those designers we now...
1 tag
6 tags
Ligature 22 Submissions Open!
Ligature 22 Gallery Submissions are OPEN!!! Please download the submission kit here to apply. Submissions are due January 3, 2013 by 11:30 PM. If you have any questions please contact Ligature Chair Alina Shafii (ligature22@gmail.com) or President of voxGraphis Bailey Meadows (bailey.e.meadows@gmail.com). For those of you unfamiliar with Ligature, it is a weekend-long design symposium run entirely...
4 tags
11 Tricks for Battling Creative Blocks
Having trouble coming up with ideas for your next project? Leading designers give their solutions to overcoming creative blocks in this article. Debbie Millman's Ten Easy Steps 1. Get enough sleep! Sleep is the best (and easiest) creative aphrodisiac. 2. Read as much as you can, particularly classics. If a master of words can't inspire you, see number 3. 3. Color code your library. This...
5 tags
Web Design Resources
Don't Fear the Internet: a website by Jessica Hische and her husband, dedicated to explaining different aspects of the internet and web design to "non-web designers". Set up into short step-by-step video tutorials, this site is probably a good place to start to get you're feet wet. It's important to understand at least the basics of coding a website before jumping...
4 tags
Design in the Community: Wild Fire Tees →
Designers using their skills to help the community. "After the horrible wildfires in Texas in 2011, a Texas design company called AIRSHP designed T-shirts and sold them as a benefit for Texas wildfire relief. Austin Buck, co-owner of CoPilot Creative in Colorado Springs, remembered that idea as he returned home on Monday, June 25, to a state (and specifically, our city) on fire. Instead...
2 tags
AIGA Get out the Vote →
This requires AIGA membership to participate, but still something awesome to look into: AIGA's Get Out the Vote campaign invites designers to create nonpartisan posters and videos that inspire the American public to participate in the electoral process and vote in the 2012 general election. AIGA members are encouraged to submit designs throughout the 2012 campaign; the ability to submit a...
3 tags
PechaKucha 20x20 →
PechaKucha Night was devised in Tokyo in February 2003 as an event for young designers to meet, network, and show their work in public. It has turned into a massive celebration, with events happening in hundreds of cities around the world, inspiring creatives worldwide. Drawing its name from the Japanese term for the sound of "chit chat", it rests on a presentation format that is...
5 tags
Watch
Frank Chimeo talks about "The Shape of Design"
   It's that time of year again—See you there!
7 tags
5 tags
Great Website for Tutorials or Designer Interviews →
They recently posted up a video tutorial on adding texture to vector based illustrations without having to use photoshop. It saves time and looks totally sweet. They also have other informative posts that may serve useful for anything you might be trying to figure out or looking to mimic or utilize. Check it out!
8 tags
4 tags
Ligature XX: Behind the scene
Special thanks to the gallery team ( Ryan Keightley, Rodolfo Rodriguez, Jt Fridsma, Narayn Ghiotti, Robert Almeida, and many more!)for doing such an amazing job!
Ligature XX
Thank you everyone who helped out and came to the show. The show will be up till spring break so go check it out if you haven't! Here's some photos from Ligature weekend! More will be coming soon. :]
2 tags
Keri Smith: Secrets Shared →
This is an awesome post on Keri Smith's* blog about working as a creative. AWESOME suggestions in chasing down creativity (and making a living doing it). *Keri Smith is the illustrator who did the list that was on my desktop at the meeting today ;]
3 tags
Kickstarter: 9hrs left to donate to Ligature! →
Want to support Ligature 20, the annual UF design symposium? This student-run weekend seeks to create a richer design community in Gainesville, FL, and we need your help in making this year's event a great success! Follow the link above to donate to our Kickstarter project; even $1 helps and is appreciated. Thank you!
2 tags
A Basic Intro to Web Shtuff →
This is the PDF used for Part 1 of the web demo. 
4 tags
CSS Sprite Sliding Windows →
This link is for Shwendy. Sprites are a method used to put multiple states of buttons, etc. in a single image, and then reference them in CSS (for example, creating the normal, hover, and active—clicking—states of a button). This is done to cut down on the number of images that have to be loaded = faster site.
3 tags
CSS Shorthand: an Introduction →
For those of you looking to brush up on your CSS, here's an intro to shorthand CSS. Which, as it seems, saves a lot of time when styling webpages.
1 tag
Potluck Meeting Today
In today's meeting, we will look at a couple successful portfolios and then have a potluck. If you would like people to review your work, feel free to bring it in—this is optional because today's meeting will be pretty relaxed. Hope to see you today at 6:15pm in FAC314 :]
2 tags
Gesture Drawing Tool →
Generates photos of human models for some sketching practice. 
3 tags
Ligature Submissions are Open! →
If you're a UF student and would like to submit design work to the Ligature gallery show, follow the link above for submission instructions. In the interest of fairness and awesomeness, all submissions are reviewed and selected by the Ligature guest speakers. Due to limited space, not all work can be included, but we encourage submissions from all majors and years.
3 tags
3 tags
Notes from our interview with Mike Tabie →
This past Thursday, Vox had a video chat sesh with Mike Tabie, 1/2 of twoarmsinc.com and a UFGD alum. Britt Perkins was kind enough to post her notes at the link above.
4 tags
Skype Session with Mike Tabie
Ra Ra Riot poster by Two Arms Inc. (Peaches! Cause we just went to Atlanta…) On the agenda for today's meeting: Skype session with Mike Tabie! Mike is a UF alum working in NYC in graphic design, with a focus on rad poster design. Check out his work at http://twoarmsinc.com Afterwards, we have a couple short announcements, and if we have time, review of a successful portfolio. After...
2 tags
Important Vox Meeting this Thursday!
If you are going on the 2010 Vox trip to Atlanta, this Thursday's (10/28) meeting is MANDATORY. If you have class or something else extremely important that conflicts with the meeting, come by FAC316 to talk to Rachel Tanner, or email voxgraphisuf [at] gmail [dot] com. Otherwise, plan on being there because you might miss something if you aren't. 
School of Art and Art History T-Shirt Pre Sale!...
Hey everyone we are having a pre-sale for the New SAAH T Shirts for $18.00 You download an order form here and turn it in to Ebony Harrington in the FAC Office with exact cash or check made out to The University of Florida. ALL PROCEEDS from the sale go to support VOX Graphis and Ligature 20.  The Shirts are Gildan Softstyle 100% Cotton, Euro Fit. They are really soft and comfortably form...
2 tags
Vox Trip Rides / Halloween Sale Prep
Some important things to accomplish this Thursday! 1) sign-ups for Vox Trip rides and hotel rooms; still need ~2 more drivers 2) sign-ups for Halloween sale (Oct 12-14th, 11am-3pm) 3) creating stuff for the sale!
4 tags
2 tags
How to Avoid Burnout →
This article from Design*Sponge is directed towards self-employed creatives, but I think all the advice is helpful to design-y types.
2 tags
Vox Trip Details & Possible Studios
Remember, this Thursday (Sept 30) we'll be signing up students for the Vox trip. We will open up sign-ups in FAC 316 after the 3-6 class period (roughly 6:05) so that if your schedule conflicts with meetings, you can still go on the trip. All you need to bring is a $100 check made out to Rachel Tanner. Cash is ok if you don't have checks, but much more scary for Rachel to have to...
2 tags
Ligature 20 Brainstorming →
As promised, here are the notes from the Ligature 20 brainstorming session. We broke into groups based on ethos (ethics), logos (logic), and pathos (passion), 3 elements of good design. We cut things out of magazines, putzed around, made some awesome mood boards, and evaluated those mood boards as a group. Follow the link to the Google Docs file.
2 tags
Good [Expletive] Design Advice →
Melissa sent me this link, it's some very simple design advice in some very strong language. Warning: NSFW (a big fat expletive). -Melanie
1 tag
Want to post to the Vox Tumblr?
If you're a member of Vox and you'd like to regularly post some eye candy or design resources to this Tumblr, please email voxgraphisuf [at] gmail.com. We'd like for this blog to be a voice for all of us, so all members [students] are welcome to ask for a posting invite! If applicable, email me from the address you use for your Tumblr account. You don't need to already have an account to...
3 tags
Ligature Brainstorming
Remember, at the meeting tomorrow we are brainstorming for the Ligature theme! Rachel will also go over trip stuff if you have any questions.
4 tags
2 tags
voxGRAPHIS Atlanta Trip
Yesterday at the meeting we heard from Rachel, our VP, about this year's trip to Atlanta, where we will be touring the studios and firms of Atlanta's creative industry. The trip is Nov 3-6, with the 3rd and 6th reserved for travel. We will provide our own transportation by carpooling, so start thinking about whether you'll be able to drive, and which friends you'd like ride...
1 tag
Bigs & Littles
If you were at the first meeting this semester, you'll know that this year, we plan on assigning Bigs & Littles! We stole this idea from the Greek system in the hopes that design students already in the program can help freshman and sophomores with any trepidation they might have about the admissions process and/or upper division. Bigs and Littles can be as casual or involved as you...
3 tags
Brand New →
Brand New is a before-and-after identity blog. The posts are thorough and thoughtful, and inspire interesting dialog in the comments.
2 tags
2 tags
Hello World!
You've reached the future home of Vox Graphis, a graphic design organization made up of University of Florida students. We're working out some kinks here (obviously), but check back this upcoming semester for the goods!